Messages

665
Reaction score

102
Everything we always considered normal has to disappear if it is up to the UN.
Anyhting as long as we live in a world that is politically correct.
Why don't people protest to stop this madness.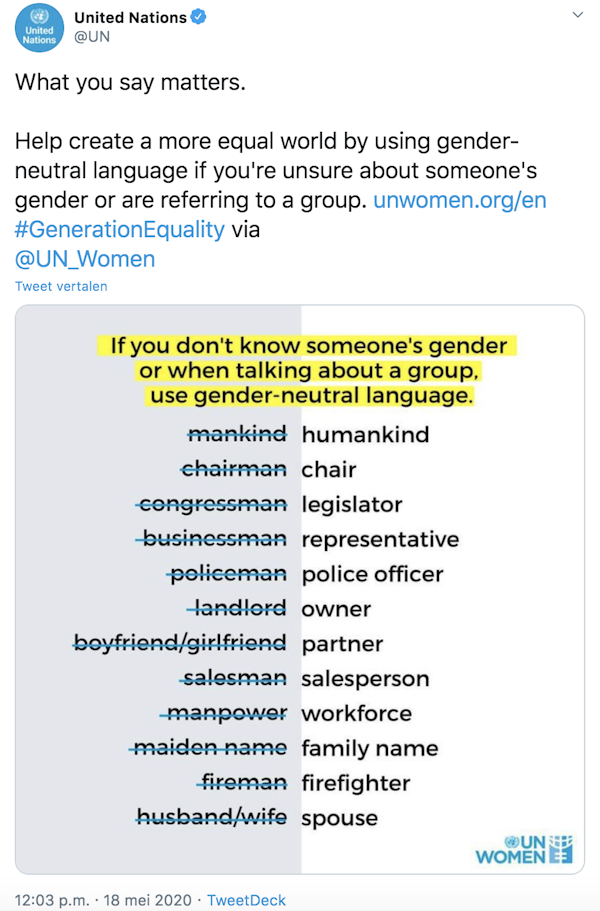 I will keep using the words as they have always been and someone does not like it, tough luck.
Can you imagine sitting in a bar and saying: "I have to phone my spouse otherwise she gets hopping mad"?